FINCA
Non-Profit Brochure
FINCA is an international micro-finance non-profit based in Washington DC. This brochure was part of a campaign to build partnerships which would fund a specific initiative in Uganda – using sustainable technology to bring solar power to poor areas without electricity.
The brochure design stayed true to FINCA's guidelines, using fonts, colors, and photos matching the overall brand. The final product leads the viewer through the problem to the proposed solution, with clear messaging, poignant imagery, and engaging icons.
I led the design for this project as part of the team at openbox9.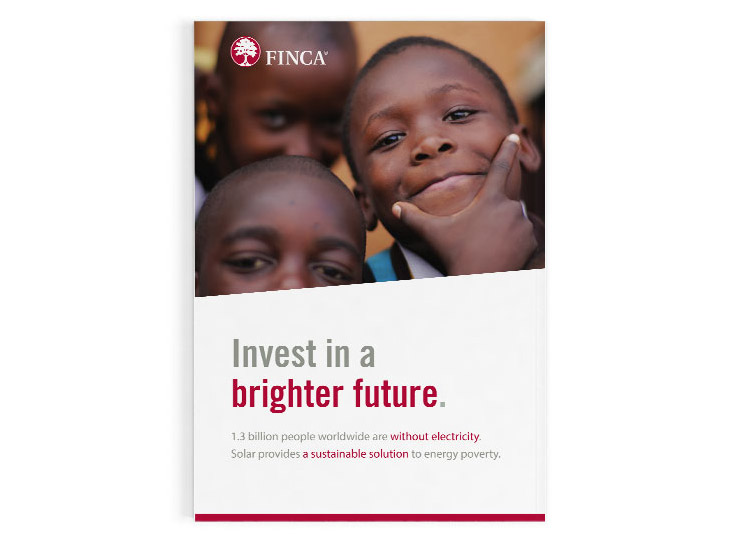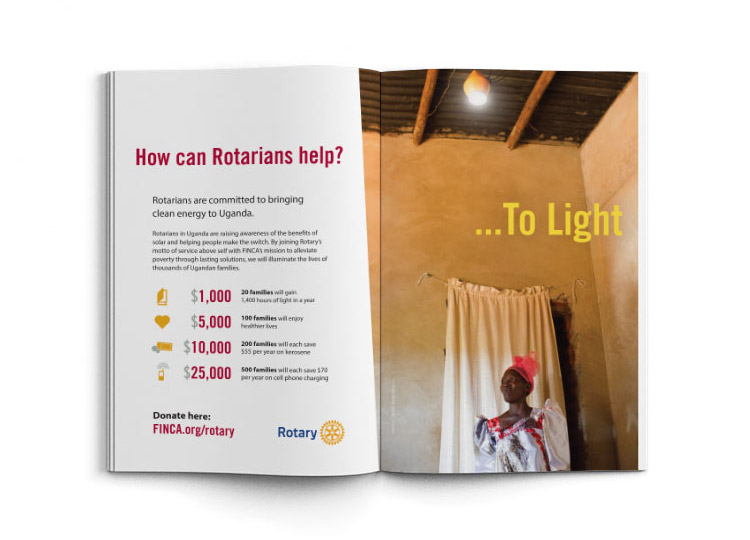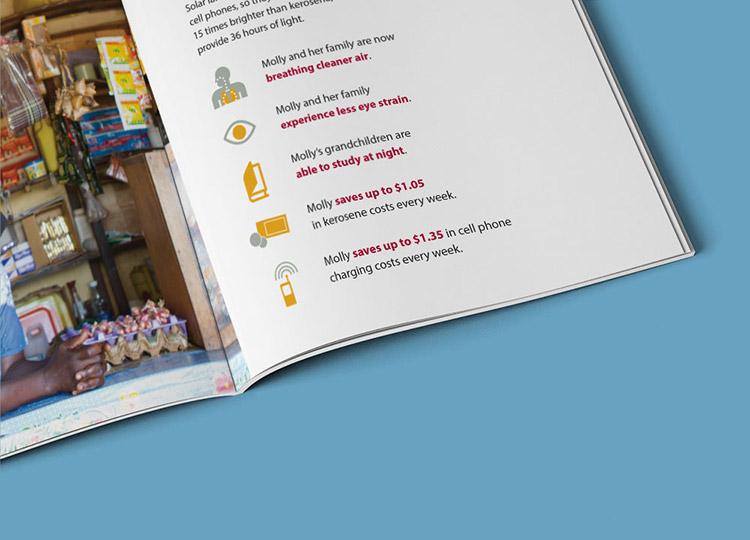 Type: Brochure, Print Design